Call us on 0114 288 7284
Victoria Motors is an independent family garage established over 35 years ago. We service and repair all makes of car and light commercial vehicles. Victoria Motors have customers throughout the Stocksbridge, Deepcar and Bolsterstone area of South Yorkshire.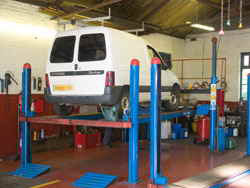 We offer a high quality of customer service along with our technical expertise. Most of our customers have been trusting us with their vehicles for many years.
We always give you an estimate of the cost of your service or repair before we commence work.
If during the course of servicing or repairing your vehicle we discover additional work is required, we will always contact you to advise you the extra costs involved and get your permission before proceeding.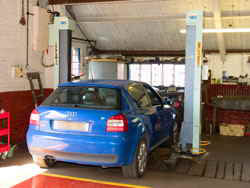 We will save the old parts we remove for your inspection when you come to collect your vehicle.
We offer
MoT preparation and testing
Routine servicing and repairs using computerised engine equipment.
Fault diagnosis including engine management fault code reading.
Suspension, transmission, braking systems, exhaust system repair and replacement.
Engine repairs and cambelt replacement
Welding of structural elements.
Supply and fitting of number plates
Victoria Motors does not undertake bodywork repair or paint spraying.
---
Call us on 0114 288 7284
---
Copyright Victoria Motors, Stocksbridge 2019